Designer Green Cotton Drawstring Pouch, Custom Jewellery Package, Wedding Favor Bag
Product Code:

BG013

Availability:

In Stock
These Drawstring pouches are bold green in color and designed with Pom-Pom on the bottom of the pouches to give voguish look. Small pouches are fabric..
These Drawstring pouches are bold green in color and designed with Pom-Pom on the bottom of the pouches to give voguish look. Small pouches are fabricated with an organic cotton cloth. Hand-crafted pouches serve various purposes and are reusable and launderable in nature. As the pouches are composed of cotton, they are highly eco-friendly. Quality is the excel of these drawstring pouches. These mini bags came in a package of 100.
Plastic bags were very harmful to society and to the environment so Bagwalas, came up with the idea to serve something better to society and to the environment. These pouches could be used for keeping dry fruits, precious stones and gems, Credit/Debit/ATM cards, dice of board games, and the possibility to use these pouches seem boundless.
Bagwalas grants you the option to personalize your pouches according to your need. Mini drawstring bags can be stamped with your logo or brand name and you have to pay absolutely nothing.
Use Cases
These pouches can be sought out many of your hurdles as they can be used in daily routine life. Below mentioned are some of the common uses of these drawstring pouches:
Jewelry/ Gift Pouch
Candy Bag
Wedding Favor Bag
Storing Makeup Essentials
Storing Tarot cards or Dice Games inside
Technical Description
Color: Any (Customizable)
Quantity - 100 (Customizable)
Closure: Drawstring
Logo Print: Yes
Default Sizes (inches) : 3x3, 3x4, 4x4, 4x6, 4x8, 5x7, 6x8 (Customizable)
Note: You can request for customizations, We'll happily entertain all the possible customizations request. Prices may vary according to the level of customization.
Shipping & Delivery
Delivery Charge - Free (Worldwide)
Shipping - Regular Order (3 Days) Custom Order (5 Days after approval)
Delivery - Within 7 days of shipment.
Shipment partners - Aramex, DHL

Bagwalas is a brand focusing on eliminating the usage of plastic in our daily routine. Since childhood, We were anxious about the excessive usage of plastic bags in our daily routine, We decided to find a cheaper and Eco-Friendly alternate of it which could help in reducing plastic wastage.
We generally manufacture a variety of Pouches, Tote Bags made from Eco-Friendly Cotton. We are comfortable in handling the customization of all kinds, ranging from sizes, colors, brand logos as per the customer requirements.
You can use these Pouches and Small Bags for multiple use cases like Jewelry Packaging, Gifting Favors, Storing or Gifting Candies, Carrying Accessories, Storing Visiting cards and so on. These cotton bags are Washable, Reusable and budget-friendly and do not harm the nature at all.
By purchasing our products you are supporting not only mother Nature but also helping the handcrafters who are passionately working with us.
Product Highlights
Made from organic cotton.
Multiple sizes available (As per requirements)
Easy-to-pull Cotton/Fancy Drawstrings (Customizable - Colors, Design)
Reusable & Washable
Customizable - Size, Colors, Brand Logo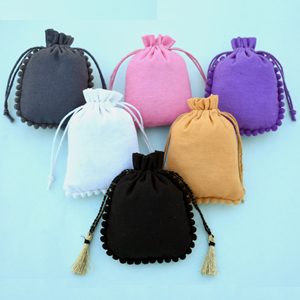 Multiple Size & Designs
Our Cotton Pouches, Tote Bags comes in a wide range of sizes to suit the purpose of customers. We offer Plain, Designer, Tye Dye pouches and bags in some predefined sizes and also offer customizations as per requirements.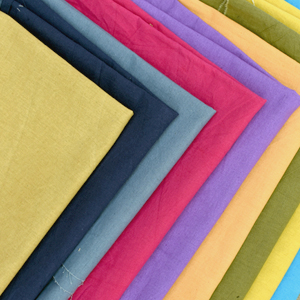 Various Color Options
At Bagwalas, You will get various color options for all the available products. You can browse through our catalog to find the suitable match or can request us via live chat or Email for the customizations.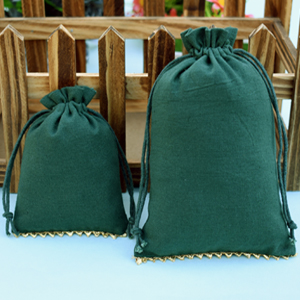 Organic Cotton Fabric
We only prefer an Eco-Friendly Cotton fabric that is Washable & reusable.
Product made from Cotton material is lightweight and comfortable in daily uses which makes them your perfect companion to store the essentials safely.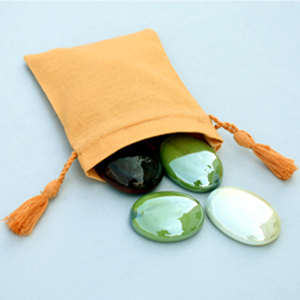 Use Cases
These Bags not only help in organizing daily items but they are highly preferred in Jewelry Packaging, Gift Packing on special Occasions, Carrying Personal care items, Storing Precious stones and Jewelry, Medicines & Cosmetics, etc.
Why Us?
Quality Hand Craftmanship
At Bagwalas, We believe in quality work at most affordable rates. Our handcrafters are experts in producing the best quality & highly rated products that are accepted by global buyers. We'll always do what it takes to ensure customer satisfaction and long term relationship with all of our customers.
Various Customizations
Our Cotton Pouches, Tote Bags comes in a wide range of sizes according to needs. We gladly accept the request, If the customer wants to personalize the Size, Color, Strings, Brand logo, etc. Although Additional charges are applicable in some cases, Logo Printing is free of cost for every customer.
Fast and Free Delivery
Our handcrafters works very hard all day to ensure timely and safe delivery to our customers in committed time. Orders without customization are shipped within 2 days and hardly takes a week to deliver while Orders with customization take up to 4 days to ship after approval and get delivers within a week after shipping.
Dedicated Customer Support
Our team is always ready to entertain your customization request or to solve your queries and concern 24/7/365. You can either mail us your concerns or can connect us via live chat options. You can navigate to our pages "How To Order?" "Contact Us" "About Us" to solve some of your queries instantly.